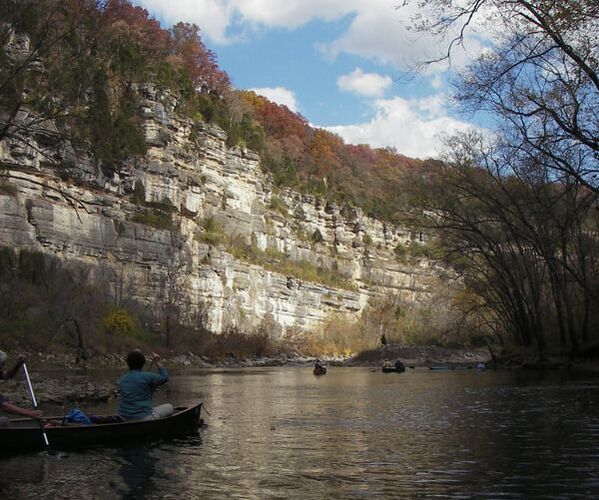 Who we are…
​
In 1981, 42 hardy souls came together to form the Elkhorn Paddlers for the purpose
of promoting appreciation for the recreational value of canoeing, canoe camping,
and canoe racing; to encourage and promote navigation of waterways by canoe and
kayak; to promote the conservation of such rivers by cooperation with local and
national organizations whose purpose and interests are in the fields of conservation
and the preservation of the wilderness; and, to promote the safety of the sport
through training and information to members.
Members of 'The Paddlers' have paddled, explored and enjoyed countless streams,
rivers and lakes in Kentucky, Ohio, Indiana, Missouri, Tennessee, etc. Though our
trips are primarily day paddles, we throw in a smattering of overnight outings and
can be found on our favorite creeks most of the year.
Membership is open to beginners, novices, experts, families and all who enjoy
recreational paddling activities. Dues are reasonable and we hold only 2 meetings
each year (in spring we meet - and eat; in fall we meet, eat and float).